About Us
Classically Trained, Entrepreneurially Educated
Our principals
The principals of Marketure are neither staid business consultants nor wide-eyed "idea people". Instead, we combine deep marketing expertise with an entrepreneurial bias for actionable recommendations. The Marketure combination of classical training and entrepreneurial experience creates a lens by which we help you see opportunities better, define them faster, and execute them more efficiently.
Cindy Bath
Cindy is an expert in understanding consumer needs and translating those needs into successful new products and break-through business growth. Cindy has a unique combination of entrepreneurial and classic packaged goods experience across a variety of disciplines and product categories. Cindy's 20+ years of consumer insight expertise gained at Procter & Gamble and Clorox enabled her to successfully launch over 50 new products into the marketplace, achieving over $500MM in incremental product revenue.
During her tenure at Clorox, Cindy was the marketing thought leader for Clorox Disinfecting Wipes, leading the team to deliver the $300MM+ business in less than one year. More recently, Cindy has been involved in a variety of start-up enterprises, including co-founding Master Replicas, a collectibles company holding a variety of entertainment licenses. Cindy has spent the last 4 years consulting with clients on new product innovation. Clients include: General Mills, Annie's Homegrown Foods, Oxi-Clean, Jelmar, National Allergy Supply, Cold Heat and Seventh Generation.
Cindy holds a BBA from the University of Cincinnati.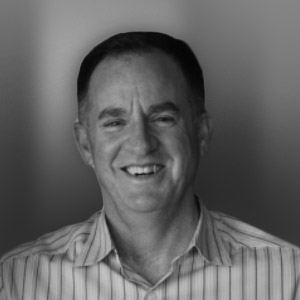 Bob Hill
Bob delivers impactful growth strategies and plans based on marketplace insights developed with a pragmatic bias toward action. Bob was trained and successfully drove businesses in CPG companies such Procter & Gamble, Clorox, Quaker Oats, and Nestle. Bob has combined that classical training with an entrepreneurial bias in order to assist a number of smaller companies with successful growth strategies and plans. Clients in every stage of the business lifecycle have valued Bob's creative yet practical business building ideas. Bob has developed expertise in Business Visioning, Strategic Market Planning, Brand Building, New Product Development, and Portfolio Management.
Bob's consulting work was put on hold for 3 years when he co-led the acquisition of Kern's Nectars when they were spun from Nestle USA's portfolio. As President US of Kern's Beverages, LLC, Bob developed and successfully executed new product plans and innovative marketing programs to reverse declining business trends, posting double digit top line gains while doubling profits. While Bob's experience is deep in food and beverage, his clients have also spanned computer peripherals, medical devices, household cleaning products, and professional services.
Bob holds an MBA from Northwestern University, and a BS degree from the University of California – Berkeley.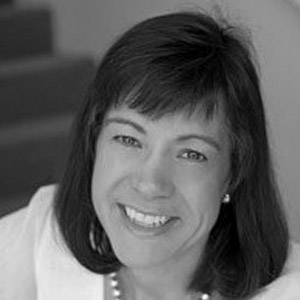 Kim Lopez-Walters
Kim Lopez-Walters, is a senior marketing and innovation consultant with over 20 years experience in the food and beverage industry, who has a proven track record of creating innovative new ways of meeting consumers' needs. She gained her marketing expertise from some of the strongest consumer product companies in the marketplace, including Pepsi-Cola, Quaker Oats, Nestlé, Starbucks, Clif Bar, and PowerBar.
As a self-proclaimed foodie herself, Kim has a passion for learning about consumers and their tastes, desires, and needs, and identifying the intersection between emerging trends and new business opportunities. She honed these skills as a Food and Beverage Strategist at Iconoculture, Inc., a leading consumer research and advisory company, where she helped Fortune 1000 companies understand and interpret food and beverage trends in order to develop innovative business and product strategies. Throughout her career, Kim has led various marketing teams to success in large, medium and small size food and beverage companies. She has developed effective marketing strategies, introduced new and differentiated products, created proprietary packaging solutions and brought them to market through multiple consumer channels.
Kim holds an MBA from the University of Texas (Austin), and a BA degree from Colorado College.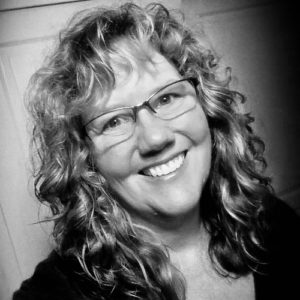 Michele Lewandowski
Michele is senior marketing and communication executive with a successful track record in business analysis, project management, customer service, client management and communications. Michele has performed c ross functional business analysis/ project management in areas such as Sales, Marketing, Product Development, Customer Service and Fulfillment. Michele's overall business knowledge gives her insight into how different departments are interrelated and how to best implement successful strategies to improve processes and procedures. She quickly understands technical as well as business and product development issues, and creates inventive solutions to quick process improvements.
Michele's passion for technology, customer service and her entrepreneurial spirit is instrumental in helping non-profit and for-profit start-up companies move forward. At Master Replicas, she was responsible for maximizing e-commerce sales by improving the processes and services required to provide products to customers in an efficient and timely manner. She also successfully managed all direct to consumer email marketing campaigns and the design and implementation of the e-store including the management of the web team.
Michele has exceptional relationship skills and is an excellent listener. Subcontractors and vendors enjoy working with Michele because of her excellent client management abilities and business knowledge. Kaiser Permanente, Tier Technologies, Analysts International, and Master Replicas have all benefitted from Michele's marketing and communication skills.
Michele holds a BA in Mathematics with a Computer Science minor from South Dakota State University.
What makes us different
During our tenure in a range of companies we have worn shoes as general managers, marketers, sales managers, market researchers, and strategic planners. This breadth means our recommendations are actionable and pragmatic.   We do the work ourselves as this allows an agility that balances rigor with research supported judgment.
Most of our projects are complete in 6-9 weeks.
We welcome an initial conversation about your business challenges or marketing needs or a discussion of Marketure capabilities.
"We compete in an emerging service category – banking stem cells recovered from teeth – where consumers are just beginning to grasp our benefit and reason to act. Marketure conducted targeted research and identified insights that informed our brand strategy and helped craft StemSave messaging for both parents (our consumers) and dentists (our business partners)."
Art Greco
CEO and Founder, StemSave Inc.
"Marketure's work was deep, analytical, clear and actionable. We walked away with a unique, distinguishable consumer segmentation that has guided our company and has been easily transferable to retailers and brokers to explain what makes our company different."
Pat Muldoon
CEO, Detour Inc.
"Marketure has been our "go-to" consultants for new product research and strategy. They provide us with actionable and timely recommendations based upon solid consumer insights They are the perfect blend of strategic "thinkers" and hands-on "doers" and always able to adapt the scope of work to meet our timelines and budget."
Bob Kaake, SVP
Chief Innovation Officer, Annie's Inc.
"I trust Marketure for recommendations and strategies grounded in marketplace facts and insights. Whether developing a strategic growth roadmap or assisting with sell-in materials for a new product launch, Marketure identifies the relevant insights necessary to drive the business decision."
Sarah Bird, CEO
Bhakti Chai
"I worked with Marketure beginning with a blank sheet of paper. First, we segmented consumers and identified a target. Second, we identified and validated an array of products  and developed a strategic growth roadmap.  Marketure's approach was so thorough that we have an innovation pipeline of over 20 opportunities and are not looking back."
Anne French,
Principal - Innovation, Landec Inc.